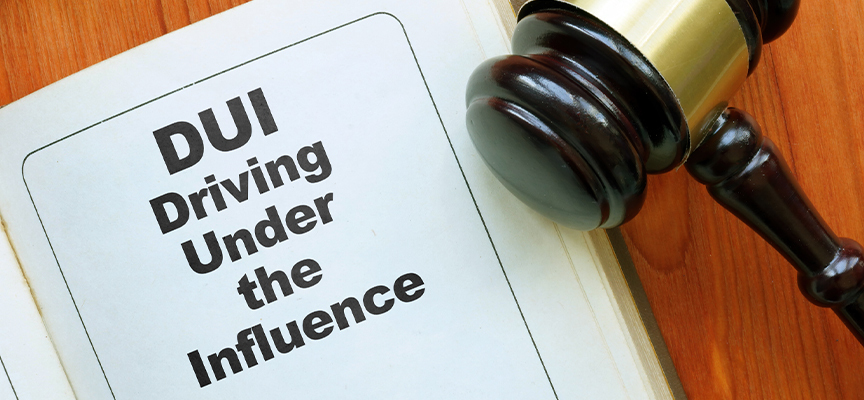 When facing the complexities of a DUI (Driving Under the Influence) charge in Edmonton, having a skilled DUI Defense Lawyer by your side can make all the difference. Navigating the legal system and defending your rights requires expertise, and a seasoned lawyer brings invaluable knowledge and experience to your case.
In this blog post, we will explore the pivotal role that a DUI Defense Lawyer plays in Edmonton and why their professional guidance is essential when confronting such a challenging legal situation.
Understanding DUI Laws
Driving under the influence (DUI) is a grave legal offence, carrying significant repercussions for those found guilty. DUI is defined as operating a motor vehicle while impaired by alcohol or drugs, and the consequences can range from hefty fines to imprisonment and suspension of a driver's license.
One of the fundamental aspects of comprehending DUI laws in Edmonton is understanding the legal blood alcohol concentration (BAC) limits. In Alberta, the BAC limit stands at 0.08%.
It's crucial to note that refusing to provide a breath sample when requested by law enforcement is also considered a DUI offence. Refusal can lead to charges and penalties equivalent to driving with a BAC above 0.08%.
You must appear in court if charged with a DUI offence in Edmonton. During the legal proceedings, the Crown prosecutor will present evidence against you, and you will have the opportunity to mount a defence.
The Benefits Of Hiring An Experienced DUI Defence Lawyer
Facing DUI charges alone can be an overwhelming and daunting experience. That's where an experienced DUI defence lawyer can make a substantial difference in defence against DUI charges. Some key benefits of hiring a DUI defence lawyer include the following:
Increased Chances Of Reduction Or Dismissal: An experienced lawyer can leverage their knowledge to have your charges reduced or even dismissed altogether potentially.
Reduced Penalties: A skilled DUI lawyer can work to minimize penalties, such as shorter license suspensions or lower fines, ultimately making the consequences more manageable.
Guidance And Support: Navigating the complex legal process can be bewildering, but a DUI defence lawyer can provide invaluable guidance and support throughout your case.
Expert Representation: Your lawyer is a legal professional who knows the law inside and out, ensuring you have the best possible representation in court.
Navigating The Legal Process: DUI Defence Strategies
Successfully defending against DUI charges requires a well-thought-out strategy. An experienced DUI defence lawyer will employ various tactics to safeguard your rights and interests, including:
Challenging Evidence: One common defence strategy involves challenging the admissibility of evidence, such as breathalyzer results or field sobriety tests, if there are doubts about their accuracy or legality.
Proving Sobriety At The Time Of Driving: Your lawyer may argue that you were not impaired while driving, emphasizing that your BAC may have risen after being pulled over.
Establishing Legal Reasons For Driving: If there is a valid reason for your vehicle operation, such as a medical emergency, your lawyer can use this as a defence strategy.
Negotiating Plea Bargains: In some cases, it may be beneficial to negotiate a plea bargain with the Crown prosecutor to secure a less severe outcome.
Also read: Understanding The Controlled Drugs And Substances Act In Canada
Choosing The Right Edmonton DUI Lawyer
Selecting the right DUI defence lawyer is a critical decision that can significantly impact the outcome of your case. Here are some tips for making an informed choice:
Seek Recommendations: Reach out to friends, family, or other professionals for recommendations based on their experiences with DUI lawyers.
Read Online Reviews: Explore online resources to read reviews and testimonials from previous clients, providing insight into lawyers' track records.
Schedule Consultations: Consult with several DUI lawyers in Edmonton before making a final decision. This will help you gauge their expertise and your comfort level with them.
Experience Matters: Choose a lawyer with extensive experience in DUI law and a proven track record of successful defence cases.
Trust Your Instincts: Trust your gut when selecting a lawyer. A solid lawyer-client relationship built on trust and communication is essential for a successful defence.
About Daryl Royer
Daryl Royer is a distinguished criminal defence lawyer in Edmonton, boasting a wealth of experience from a successful legal practice spanning multiple Canadian provinces. Recognized for his outstanding achievements in diverse cases, Mr. Royer is acclaimed for delivering his client's unwavering commitment and a profound reservoir of legal acumen.
Need an experienced and trustworthy DUI Defense Lawyer In Edmonton? Contact Daryl now.